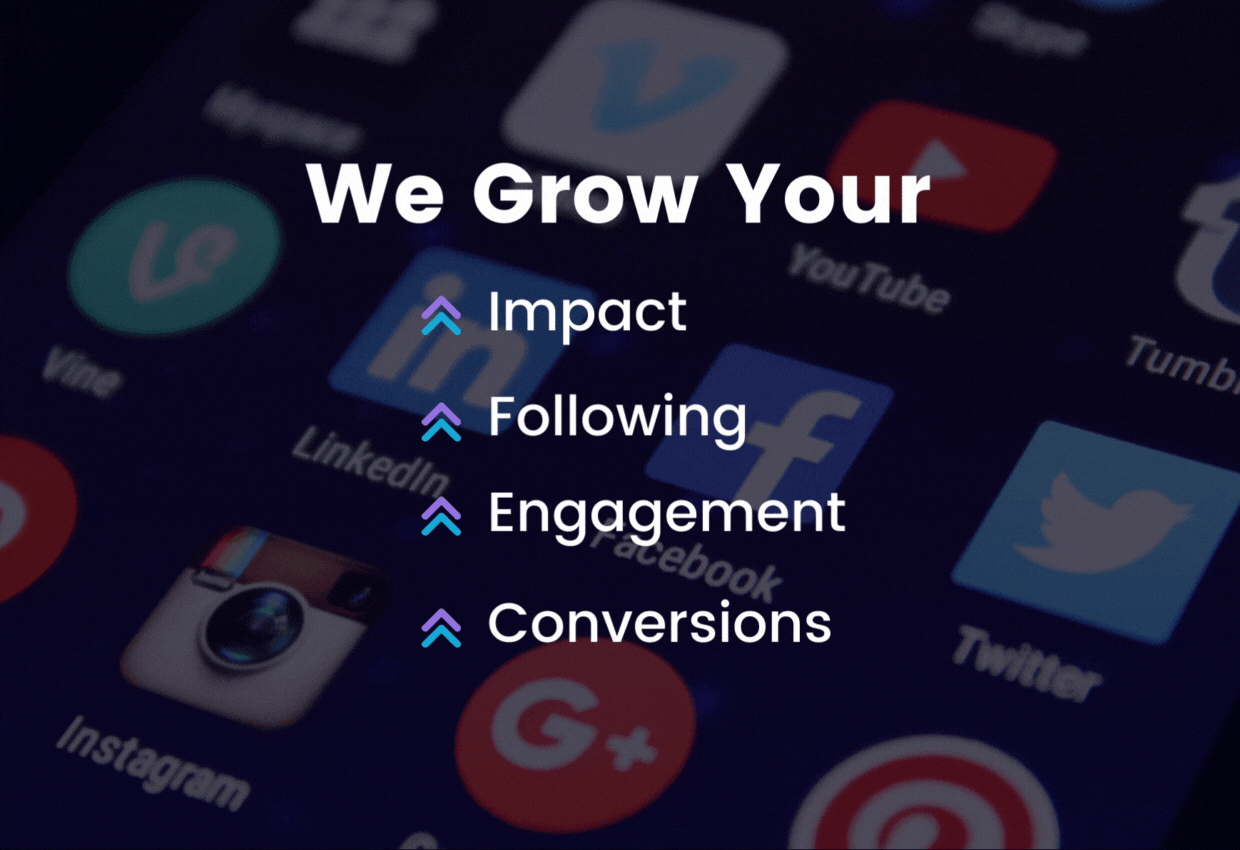 Overview:
As of 2021, over 4 billion people are active on social media worldwide. Marketing on social media requires good content posted consistently and building trust with your community. Our team will create and execute on a social media strategy that will help you achieve your brand's goals, whether it's improving retention and engagement or, increasing sales and leads.
Our Social Media Growth Process:
When you choose to work with us, we follow a 3-step process before we get you onboarded. The first step is a discovery call. The next step we conduct research based on your goals. The final step is sending over a proposal for you to review and sign before we begin working together. Take a look at the details below.
The Discovery Call:
The first step is getting on a discovery call with you and your team so we can get a better understanding of your goals. We'll ask questions such as which social media platform brings you the highest engagement, the performance of your current social media marketing, and more. This is where we truly listen in and gather details to decide if we're a great fit for working together and what's possible to achieve.
Our Research:
The second step is on us. We listened to you on the discovery call and it sounds like you found the right team. We're going to conduct research and develop a strategy that can help you achieve the goals you want for your business, whether that's growing a community, increasing brand engagement, or testing new markets. 
The Proposal:
After doing our research, we will create and present your team with a proposal that includes the strategy, proposed budget, timeline, goals and our service costs. After reviewing and signing agreements, we then begin the onboarding process so we can begin to manage and grow your social media.